Day 4 of the 7th Grade DC Trip
We woke up at 6:20 in the morning and got ready for the day. First, we ate breakfast in the lobby, which consisted of bagels, toast, cereal and milk, and donuts. Next, we went to the fourth floor for Tefillah, which the students at B'nai Shalom led wonderfully. After this, we departed from the hotel at 8:00, just in time!
Our first stop was the Religious Action Center. This is the place in which Jewish Reform issues are presented to members of Congress. There, we learned about the difference between social justice, social action, and tzedakah in Judaism and how we can make a difference, even at our age. We also learned how to get in touch with each of our representatives, and as constituents, we can influence their votes. That's information we will use to spread the word about our projects.
After this, we ate lunch near the National Museum of African-American History, which was our next stop. We ate food from the "Brooklyn Sandwich Company" food truck.
Our next stop was the National Museum of African-American History. While there, we saw how Social Justice laws changed from the 1400s to today. We also saw how African-Americans affected America, and other countries, throughout their history. Rabbi Amanda docented this museum and got us remembering all of the learning about the civil rights movement we have done over the last two grades. Ms. Murray has done most of the docenting for the trip since she has some much knowledge of DC and all of the memorials. That was an incredible museum. We were there for three and a half hours and only managed to see one and a half floors! It is an inspiring museum, and I think everyone agrees that this needs to be just the first visit of many to see the other levels.
Miranda was excited to see information about Brown vs. Board of Education, since that's her term paper topic!
Afterward, we had to say goodbye to Mrs. Ravski who has to be in New Haven on Friday. If it wasn't for her, we might not have eaten lunch any day - thanks, Mrs. Ravski.
While the members of Ezra Academy and B'nai Shalom stayed at the National Museum of African-American History, the members of Hillel went to the Anti-Defamation League. There, they learned about advocacy and how to advocate for themselves.
After this, we all went to Starbucks and met each other at Char Bar, where we were going to eat dinner. Char Bar is a kosher restaurant that is kid-friendly. After this, we all went back to the hotel where we enjoyed our last night together.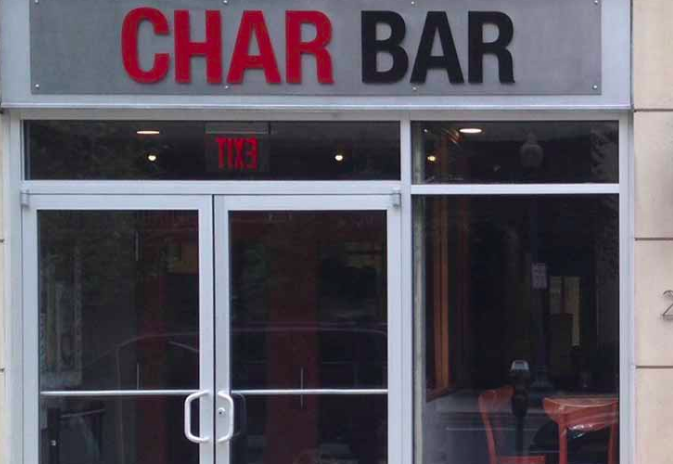 Erev tov,
Eli Ratner, Rabbi Amanda, Ms. Murray and Mrs. Ravski