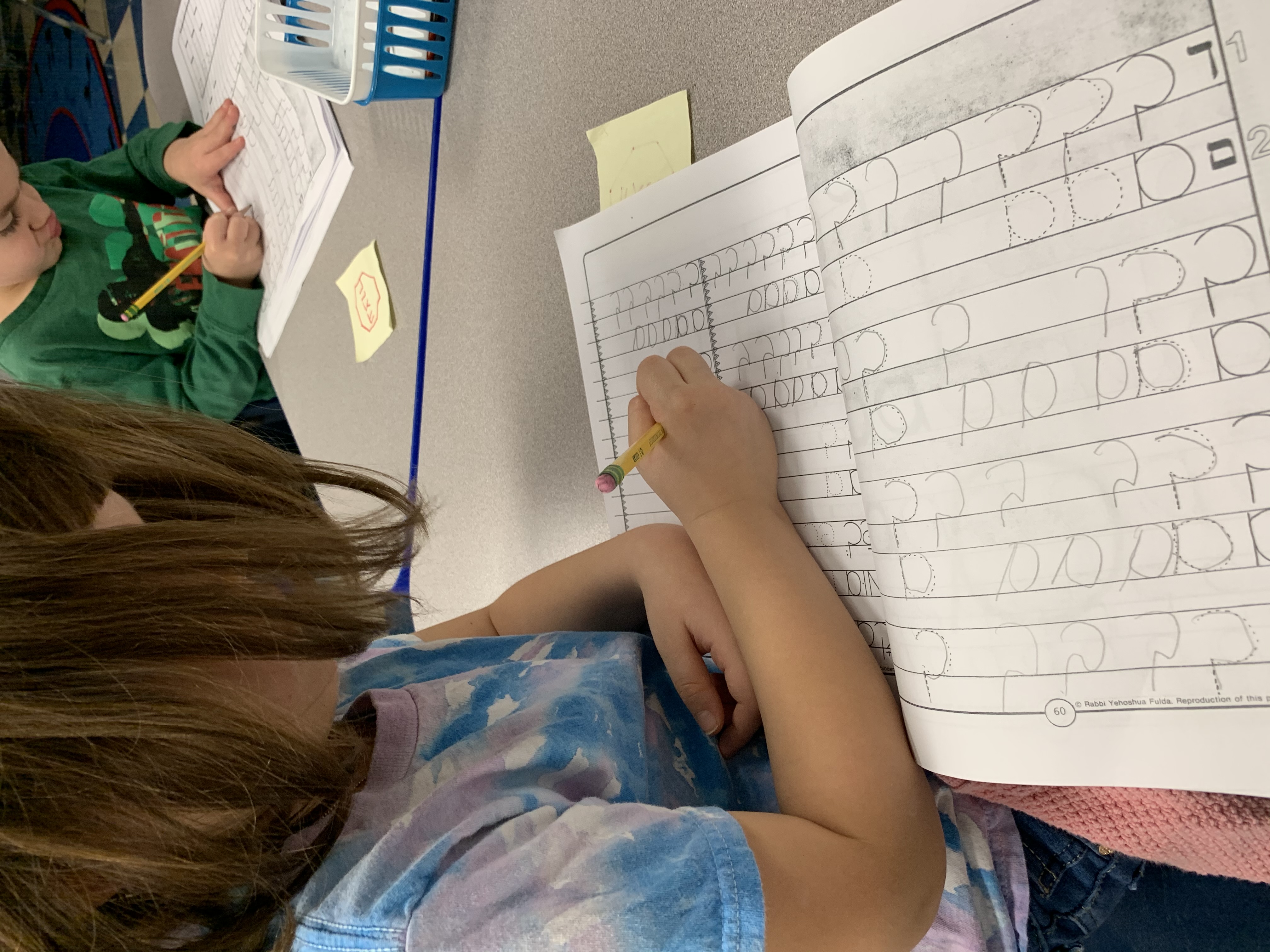 We are so very grateful for Morah Rivka for the two weeks she spent with us! She was amazing and we absolutely love her! We are also thrilled to have Morah Gila back!!!! She surprised us on Thursday with a visit and her first day back today!!!!We would also like to thank Nurse Connie for making our vision screening a very comfortable experience!This week during Readingwe practiced our skit for the Whole School MLK celebration. Each child had a small part to present about the life of Dr. Martin Luther king JR. children also learned about Dr. King through a variety of books via reading groups and read-a-louds. Please ask your child the following questions.  Who was Martin Lutehr King Jr.? What did he want to be when he was a child? Who did he try to help? Why did he want to help them?  How did he help others? Did he accomplish what he set out to?
In Math children in kindergarten and 1st grade are continuing to develop addition/subtraction ( sub. for 1st graders) strategies through finding the 10. 1st graders have also begun learning how to "regroup" in an "up/down" equation.It is very important for them to practice correctly lining up the tens and ones place.  This is a complicated process for them that will require practice before mastery. All children are working in their books in addition to the games and center activities that use manipulatives and 10 frames. 
Writing has continued daily. Upon entering the classroom the children continue  find their journal and look for their writing prompt at their table. Children are asked to (do their best to) read the prompt and work independently, illustrate and date their entry.
Monday- ( Who is one of your favorite people? Name three things you like about them.)
Tuesday - (What is the most delicious thing the cook in your house makes? Describe it.)
Wednesday - (If you could bring something from home to show your classmates what would it be? Why is it special?)
Thursday (Tell about something you like to do by yourself? Why?)
Spelling this week's spelling skill was long /i/ with a silent /e/. While Kindergarten students continue to practice their Sight Words. This week everyone had the chance to practice their words in rainbow form, and 1st grade worked on ABC order. 
 The Social Studies unit on maps has continued. This week children were paired in groups of 2 and learned about Earth and the globe, the 4 directions, and symbols on a map. 
In Hebrew the kindergarten children learned the letter mem, and the script group learned chaf sofit and mem sofit. 
Morah Rivka also taught the children the hebrew words for winter clothing items. 
Morah Rivka also began a wonderful unit on brachot with the children. They are learning all of the brachot for foods and creating a book to refer to. 
Again, a HUGE thank you to Morah Rivkah for helping out these past two weeks. 
We ended the week with a lovely Martin Luther King Jr. celebration. Children from each class presented a song or in our case a skit, to honor and celebrate MLK's birthday. 
Please clink on the link to enjoy this week's photos:
https://drive.google.com/drive/folders/1FXO6zni5g6o4x3Ypr_l-JZ_WX4RkOFEA?usp=sharing
Shabbat Shalom, 
Morah Beth and Morah Gila