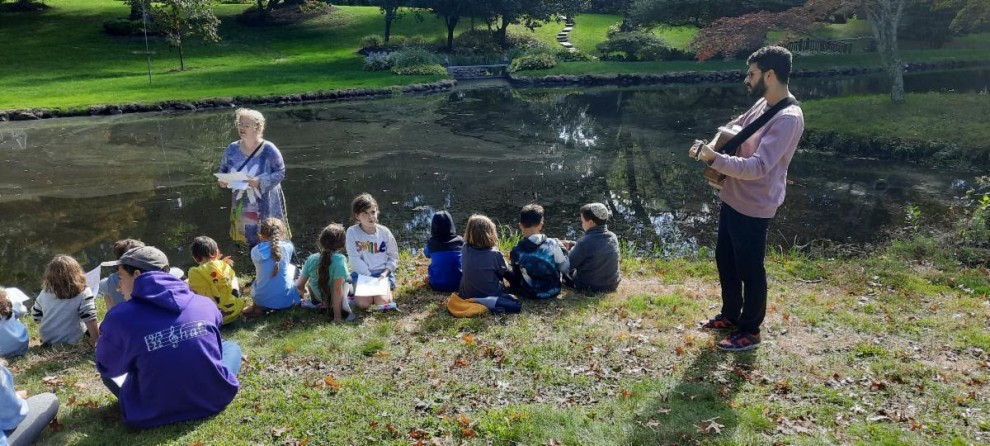 We are all signed in to our Get More Math accounts! This new online math program allows the students to practice the math we are learning in class. It awards them when they have achieved mastery levels.
In music class this week, we had theory game day and played an original rendition of "Candyland" music style! In 3rd we had Valerie perform on the acoustic guitar, and our Mimi Award winner was Mira! In 4th grade our performer was Alona on the piano and our Mimi Award winner was Anna!
On Thursday, our students participated in Tashlich. The 7th and 8th grade class created a ceremony specific for our students and led our class in the ceremony. We even had a special musical guest! Jake Brownstein, son of Morah Amalya and member of Eggy, helped lead the third and fourth graders during Tashlich.