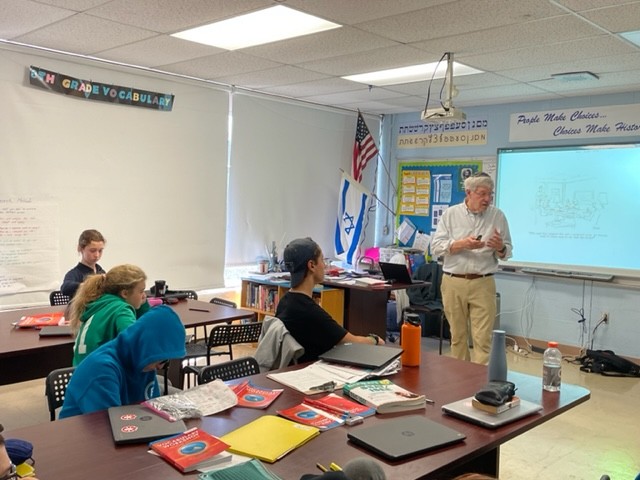 This week was Theory Week in music and we learned all of our Treble and Bass Clef Notes. Our performer was Eleanor on the piano and our Mimi Award Winner was Mick!
In Algebra I part 2, students are practicing exponential functions, starting radical expressions, and preparing for the SSAT.
The students learned about the Pop artist Jim Dine, who did many works of art using the heart shape as his subject. They have started creating their own Jim DIne inspired artwork. This is an extension of what the students are learning in science about the heart.
During Jewish History, we had a special guest (who may or may not be related to our Head of School) visit and give a presentation on the Dead Sea Scrolls. Thank you, Dr. Fraade!