Students shared their alternate book covers they created for our shared reading of the novel Lions of Little Rock by Kristen Levine. We participated in a gallery walk and were able to ask the student artists questions about their choices. We followed up with a brief discussion about themes of the book and themes of our week. 

Due to a flat tire on the bus ,we got off to a late start for Selma. It was okay because we played games and got to know people better. 
We went to a synagogue called Mishkan Israel in Selma, Alabama. We met two people, Hannah and Ronny. They said that the synagogue is 119 years but it doesn't really look that old. There are only four members but they still have Rosh Hashanah service each year and they had a bar mitzvah two years ago. They have stained glass windows that were really pretty. Most of them were Magen David but two were of people which is unusual. - Talia
Miss Joanne Bland joined us on our bus and took us to see places that were important during the 1965 struggle to gain voting rights. She was involved in the Children's March, Bloody Sunday, and Turn-Around-Tuesday. She even met Rabbi Heschel and said she had no idea, until she was older, how wise he was. She was very strict and is not someone your should mess around with.  -Alexandra and Lia
Miss Bland took us to a very old cemetary. Recently (in the past 10 years) a new statue and monument were commisioned and was to be put in a central location in Selma. There was a lot of protest because it is of the founder of the KKK. I was really breathe taken that it was there. She took us there to show us that there are still people that believe people are not equal and there are still problems. Someone asked why black people didn't come steal it or destroy the statue. Miss Bland said it is illegal and that in order to earn respect, we have to give it. -Ben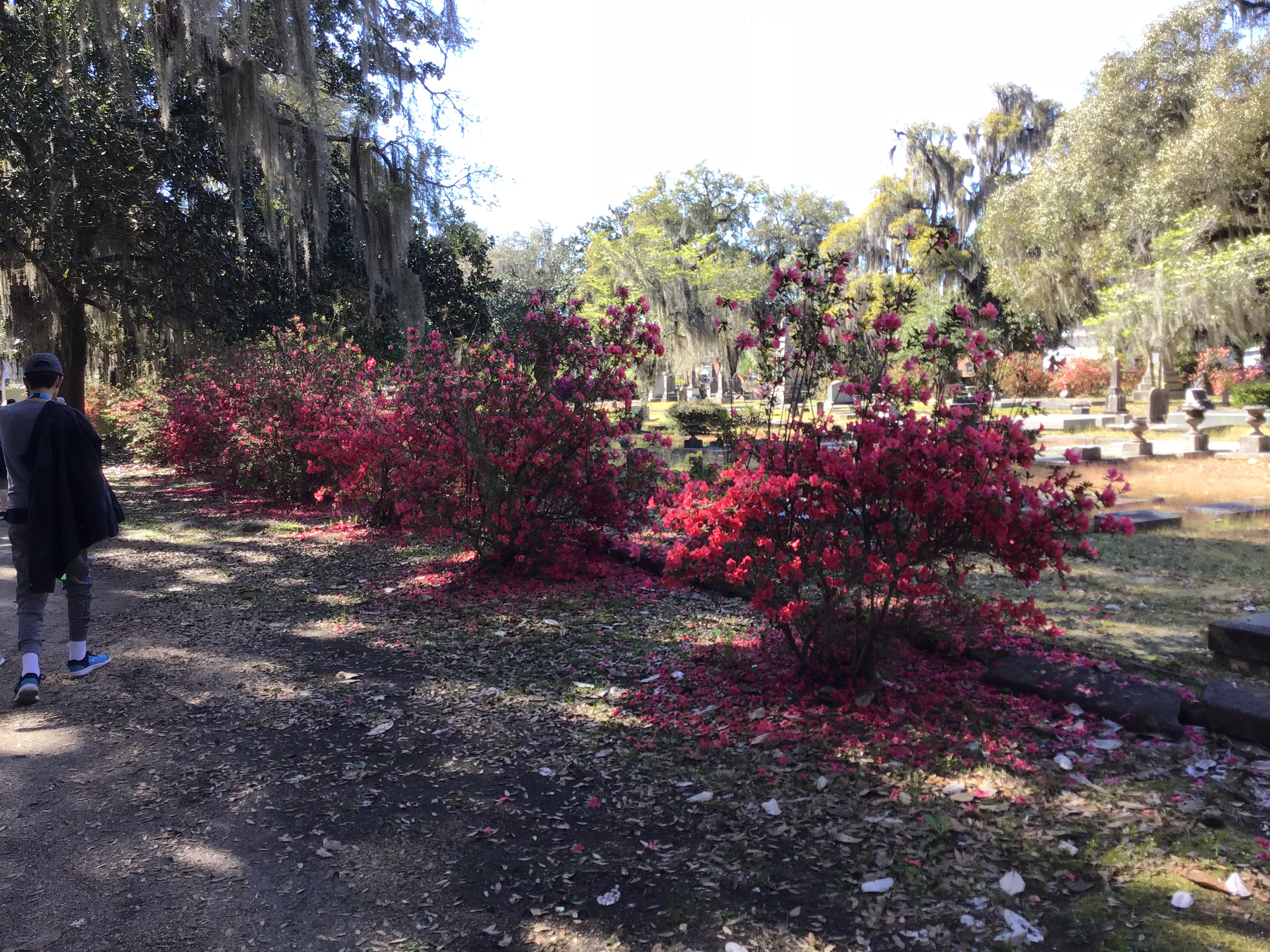 I think today was a very moving day.  In the museum with Miss Bland she told us her story about her going onto the bridge to march from Selma to Montgomery and how she was in the middle of the line and listening to the gunfire. She was knocked down from a state officer and her sister was knocked in the head. When she woke up she was in her sister's lap and thought that her sister was crying with tears dripping down on her, but it wasn't tears. It was blood. From her story I think her message is equality for all. And we are part of the puzzle and each piece of the puzzle is important. -Leo

Walking across the bridge was very powerful and I felt like I was walking with history. I felt as though I could see the actual children who marched so many years ago. -Alexandra
QUOTES from Miss Joanne Bland:
"You must be a history maker if you are standing in historic footsteps." 
"Everyone is a piece in the puzzle for social change. If you complete the picture you are the most important piece. 
Carry yourself. Walk and act like you are the most important piece." 
"When you rename history, new history begins. But you must remember old history.  Hold it in your hand (these rocks) hold this history in your hand." 
"Never ever be a silent witness."
Our day ended with a barbecue dinner (including vegetarian options) then journaling and a debriefing time with students just from Ezra. Their responses were emailed seperately.
Note: All photos today were taken by students! (except for photos in which they all appear!)